Wines
Red wines
Choose from among the Bock Cellar flagship wines:
buy our award-winning premium wines, vineyard selections, and our lighter and fuller-bodied wines

White wines
Try our intensely fruity and spicy white wines!

Rosé wines
Try one of Hungary's most popular rosés, Bock Rosé Cuvée!
Selection wines
Sale

Bock Winery's top three wines have entered an alliance against prices. Buy two bottles each in the Triumviratus package and enjoy a price reduction of 10%.

Get to know it

Sale
Grape-seed products
Do you believe in healthy living? Try out Bock's newest innovation, our products made from Villány blue grape seed.
This is Bock too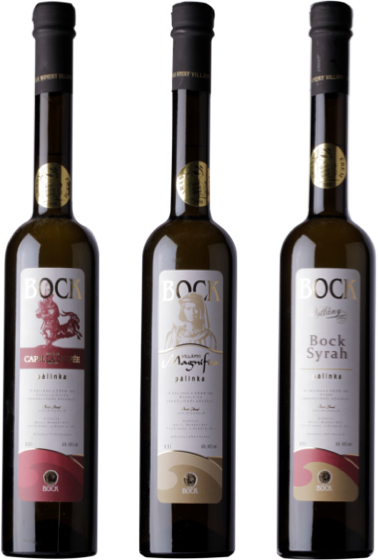 Pálinkas
This is Bock, too: pálinkas straight from Villány! Awaiting you are our pálinkas are made from marc selected from our vineyards!




Gifts
Popular products